Leading by example, Acorn Development Corp. is on the path to performance with its Net Zero Ready model homes. Different from a typical build, this build is full of third-party inspections ensuring the house will actually perform as promised by the builder. As the third party inspector for this development, Building Knowledge Canada is excited to share the cornerstone technologies of this home, with the hopes that it will encourage more builders to get on the path to building high-performing homes.
Here are the BKC project profiles for the Acorn Development Sharon Village model homes.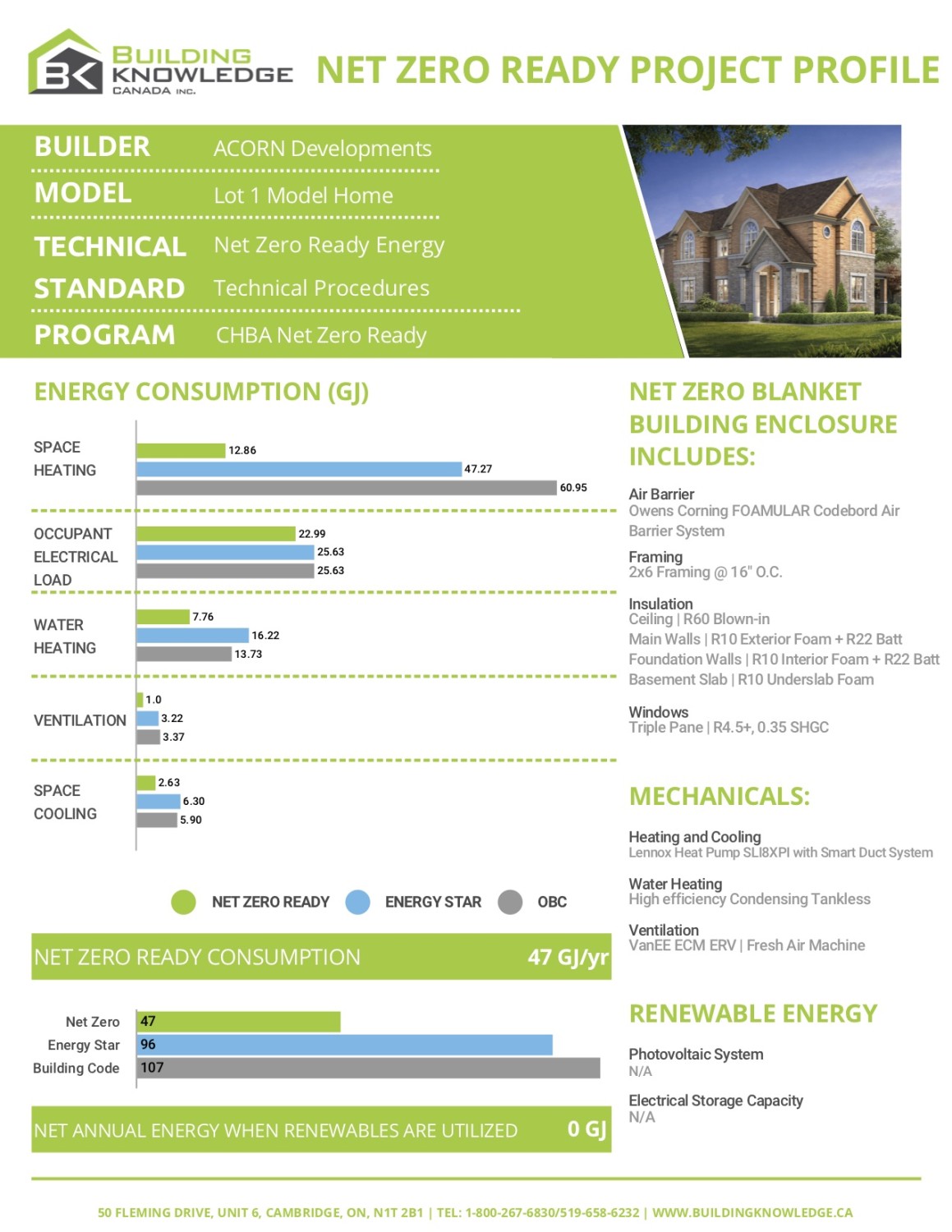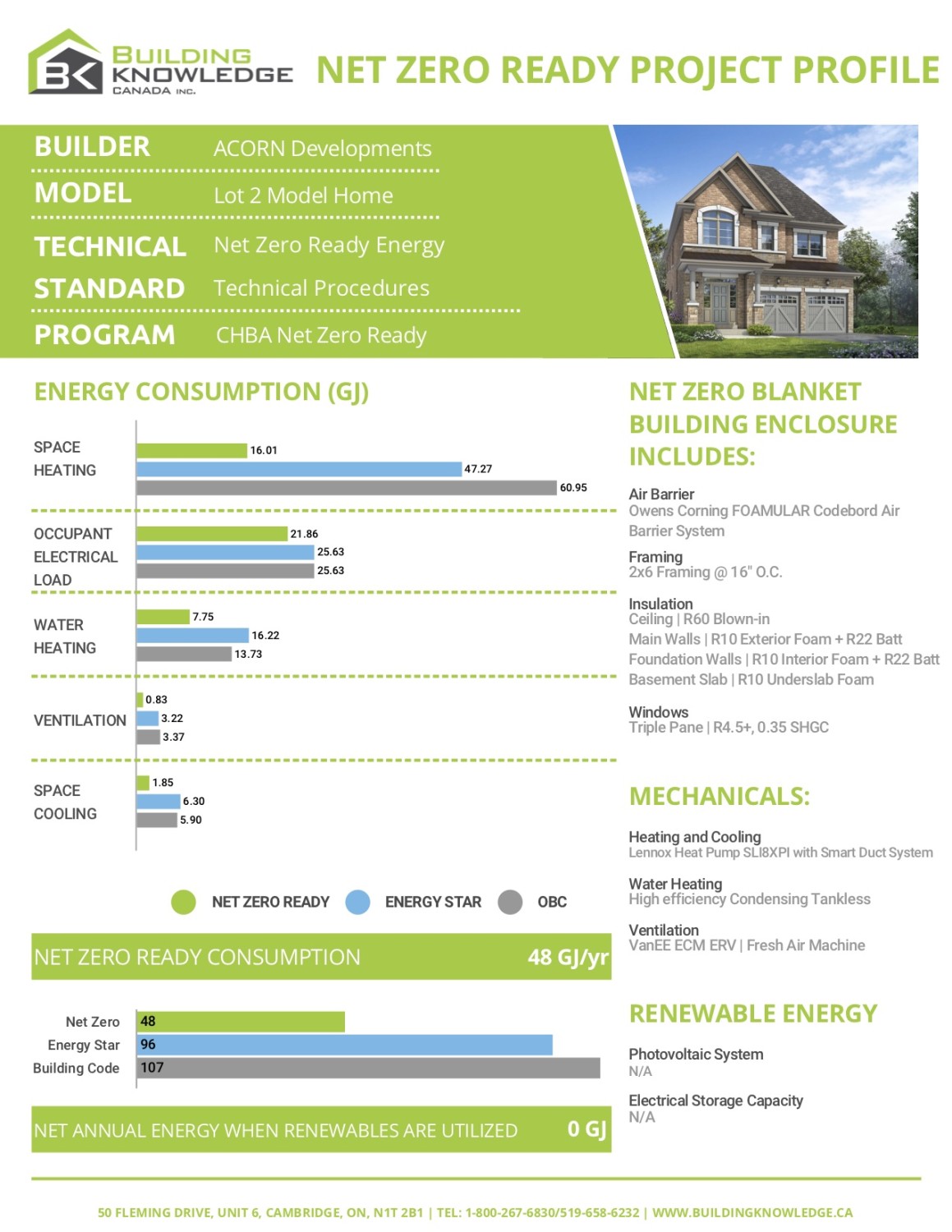 Solar panels can be added in the future and the home's exterior features permeable hard landscaping, allowing stormwater to return to the groundwater supply. Native Ontario plants were used to create different themed gardens such as Pollinator, Woodland and Prairie. A small community area within the development features a Children's Sensory garden as well as a bench and a Little Free Library - all to encourage a greater sense of community and inclusion.
Net Zero and Net Zero Ready homes are up to 80% more energy efficient than the current building code. The result is a healthy, comfortable and quiet living environment with much lower utility costs. Learn more about this Net Zero Ready Development from Acorn Developments Inc. Take the video tour.