March 9, 2018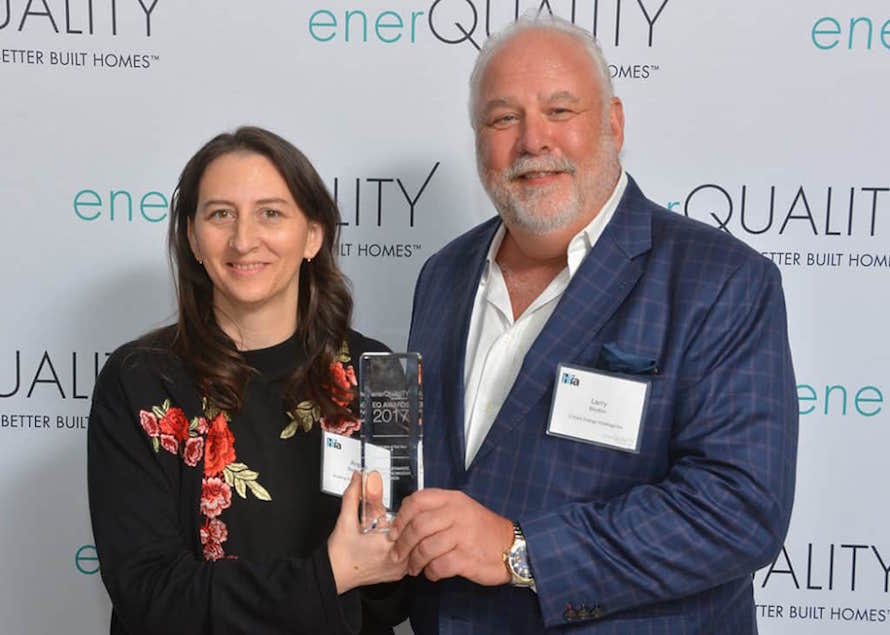 Photo credit: EnerQuality
Each year EnerQuality celebrates the best of Ontario's green building community. Over 300 home builders, trades, and industry support professionals come together for an evening of innovation, networking and recognition. From Building Innovation and Marketing, to Green Builder of the Year, awards are given to the Ontario building industries' most innovative.
We are very pleased to share that Angela Bustamante, Building Knowledge Canada's Director of Technical and Builder Administration has won EnerQuality's Evaluator of the Year Award. With her expert knowledge of building systems and hands-on experience evaluating building performance, Angela assists our clients with ventilation design, air testing, energy software simulations, and EcoEnergy audits. Thank you to everyone who has reached out over the last week sending their congratulatory messages to Angela and the Building Knowledge team.
In addition to Angela's win, we are also very happy to share that a number of our clients also took home awards.
Some of those winners include:
Arista Homes Ltd. - Impact Award
Doug Tarry Homes - Best Green Marketing Campaign
Great Gulf Homes, Shaun Joffe - Builder Achievement Award
The Minto Group - EnerQuality's ENERGY STAR® for New Homes Builder of the Year (Large volume)
Reid's Heritage Homes - Netzero Home Builder of the Year Award
Remington Homes - EnerQuality's ENERGY STAR® for New Homes Builder of the Year (Mid- volume)
Remington Homes - Enbridge Savings By Design Award
Sean Mason Homes - ENERGY STAR® for New Homes Builder of the Year - Small
Sifton Properties Ltd. - Ontario Green Builder of the Year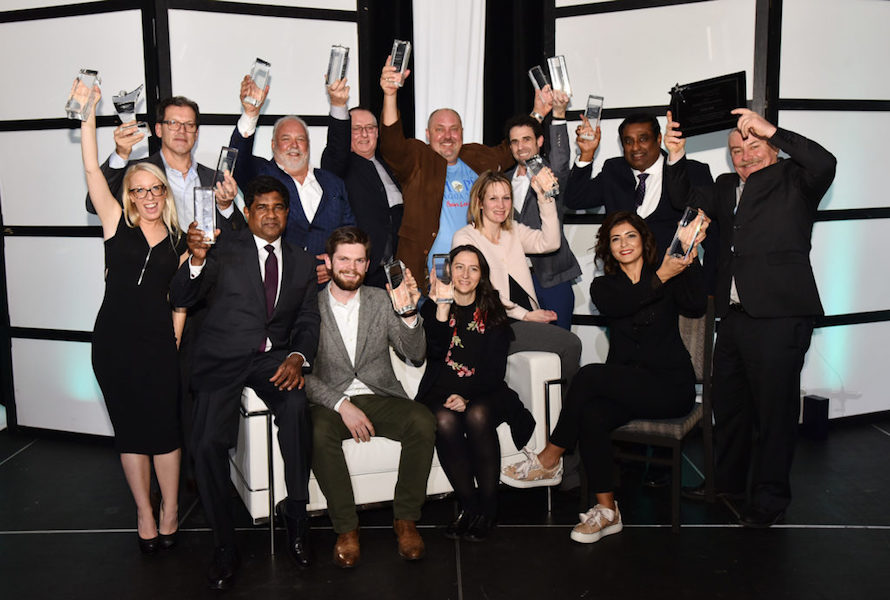 Photo credit: EnerQuality
We were happy to receive a number of comments following the event from our clients saying how much they appreciated the value our team at Building Knowledge Canada brings to their new homes and condos.
For a full list of award winners from the 2018 EnerQuality Innovation Forum and Awards, visit And The Winners Are… from EnerQuality's blog.
If you are invested in improving the performance, quality, comfort, durability, and energy efficiency of your new home or condo development, get our team of Building Science experts working for you today. Let's get started >