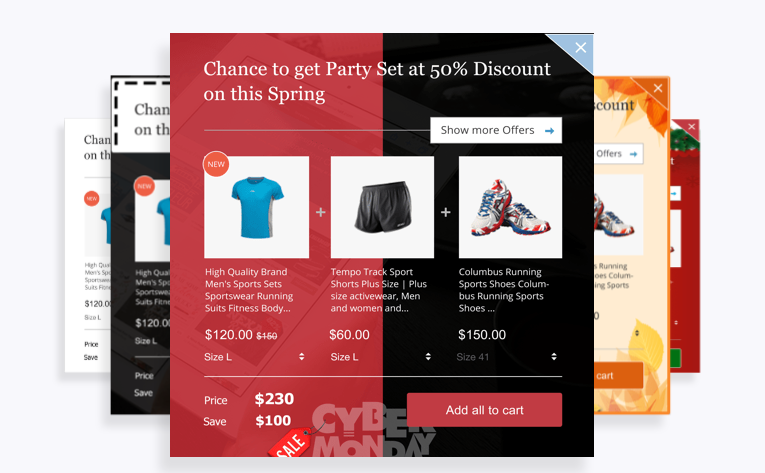 Did you know Upselling & Cross-selling are possibly the easiest and most efficient ways to increase sales?
According to studies, for the online store that offers upsells and recurring products, more than 70% of their monthly revenue comes from upsells and renewals. Only less than 30% come from the initial sale.
Born to bring upselling & cross-selling to merchants of all sizes, Boost Sales is an upsell app on many eCommerce platforms that helps to suggest higher-valued items or product bundles to shoppers in many exciting ways.

Thanks for implementing upselling techniques Boost Sales, 19,115 store owners managed to nearly double their average order value.
So what exactly can Boost Sales do to lift up online sales?