About Circle Economy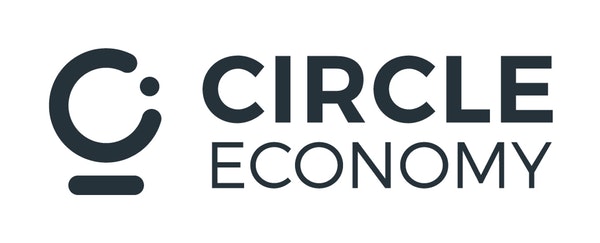 Circle Economy is a social enterprise operating out of Amsterdam, with the vision of social prosperity for all within environmental boundaries. Circle Economy supports businesses and cities in their transition to circular economy, by offering a combination of offline and online services across four service lines.
Currently there are very few open-access tools available that target cities, allowing users to analyse circular economy performance and opportunities in their city and actively generate solutions. It is therefore important for us as an impact organisation to develop basic tools for cities that are open access, such that smaller cities that may not have the means to conduct such analyses can also directly benefit and contribute to the global discussion.

Our online ecosystem, Circle Lab, houses the digitalisation of these service lines for our beneficiaries. Circle City Scan is the first tool in our ecosystem servicing cities.

See more on the digital work of Circle Economy.

About the Circle City Scan Process
Our work with cities has shown that circular economy solutions can effectively address environmental, social, and economic challenges. Our Circle City Scan process has been developed specifically to guide city stakeholders through a process of analysis, prioritisation, and implementation of circular economy pilot projects.
About Circle Lab
Circle Lab is an online platform for cities, businesses, and citizens to explore, brainstorm, and implement circular strategies. The lab environment is currently being developed and includes a growing set of data sets, tools and directories. Its goal is to automate the process of information exchange, analysis, and collaboration within a growing ecosystem of circular front-runners.

Circle Lab's mission is to:
make knowledge about circularity available so that change-makers the world over are able to design and lead their own transition to circularity as openly and freely as possible.
create online communities around circular opportunities enabling knowledge sharing and dissemination across sectors and regions
house a data lake and supporting frameworks describing circularity, materials, and impacts that altogether create an evidence base for circularity
host digital products that work together in an ecosystem to maintain feedback loops and ensure dynamic connectivity of circular change-makers


About Circle City Scan Tool

The Circle City Scan Tool is the start of an open access online environment that supports cities in gaining practical insights on how to navigate toward a circular economy.

It guides users through a scan journey: allowing them to determine their focus, explore recommended opportunities alongside case studies from comparable cities around the world. This allows users to better identify highly relevant solutions for their local context, and connect to the right stakeholders to implement circular economy projects.

The Circle City Scan Tool is a fact-based analytical tool for cities that is easy-to-use, and in time will be accompanied by a community platform that promotes exploration, comparison, and learning between different cities.

The environment provides city decision-makers with four key capabilities:

measure circular economy performance and identify areas of opportunity, (beta)
explore and learn from the most relevant global projects and policies, (beta)
establish online and real- world collaboration between stakeholders, and; (in development)
implement local circular economy initiatives. (in development)
This tool was developed with a geographically diverse set of users. Interested in getting involved? Sign up to be part of our user testing group here and have your say in the development of key features.
The team behind the Circle City Scan :
Matthew Fraser Senior Cities Analyst
Marijana Novak Data Strategist
Tair Bilyalov Digital Product Manager
Mathijs Nelemans [Geofinite] Data Engineer
Yasmina Lembachar Digital Communications Manager
Max Russel Cities Analyst
Noah Baars Cities Analyst


Advisory board:
Martijn Lopes Cardozo CEO a.i.
Annerieke Douma Director of Global Alliances


Special thanks to project alumni:

Julia Koch Cities Analyst
Ivaylo Milenov Intern: Market Research
Dino Wildi Intern: Knowledge Repository




This tool was developed with support from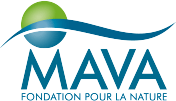 While financial support is vital, we do much more than simply funding our partners. We also accompany them on their conservation journey, helping them develop the skills they need and strengthening their ability to deliver. Our success is founded on trust and collaboration,as well as respect for local culture and the close involvement of local people and communities. Protecting emblematic species and tackling threats, responding rapidly and applying sound science, encouraging collaboration and staying the course are our trademark.
This tool was developed in partnership with