It's always difficult to answer eCommerce merchants when they ask us: "How much money can I actually make with Beeketing?"
The reason for this is simple: While there's no guarantee to make money, there's also no limit on the amount of money you'll be able to make with Beeketing apps.
Let's take a look at this screenshot: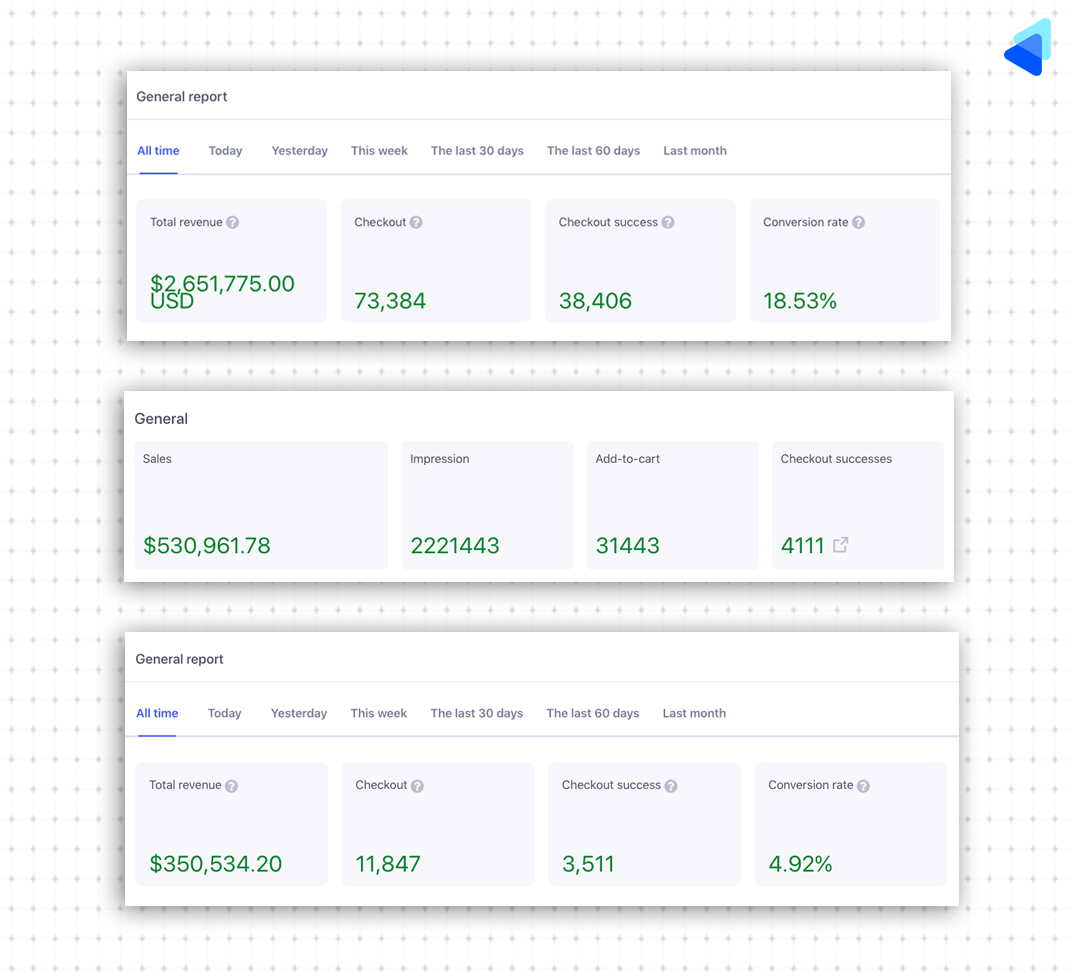 The 3 numbers you see in the image above:
$2,651,775
$350,534
$530,961
That's the extra money Beeketing apps generated for some of our merchants.
It doesn't matter whether you're looking to earn $10,000+ every month for living, or you're just trying to save some extra cash for a rainy day. As long as you're using Beeketing apps effectively, you'll be able to reach whatever financial goals you set for yourself.
Read the full article at Beeketing Blog: How much extra money can you actually earn using Beeketing apps?