September 7, 2018
Staying up-to-date on the latest building science technology is one of our specialities at Building Knowledge Canada, and sometimes we come across a technology that changes the game. New to Canada, AeroBarrier is an innovative building science technology Gord Cooke is excited to share with the residential construction industry.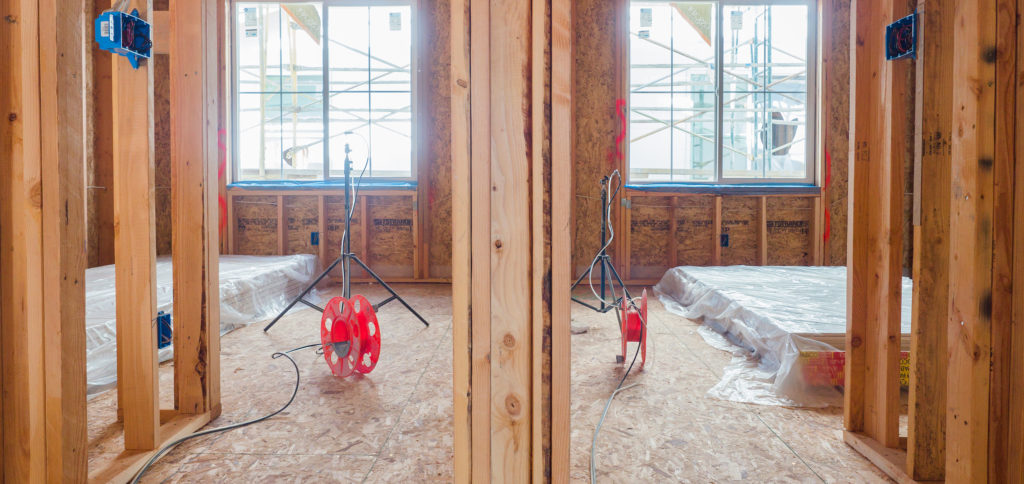 Properly sealing a home or building to precise levels can be time consuming and expensive for homebuilders. And, with changing building codes over the next 3-5 years, homes will be expected to be more air tight than ever. Now is the time to get ahead of the curve. Building Knowledge Canada works closely with the team at Air Sealing Professionals who offer an affordable and effective solution for sealing the building envelopes of homes.
CUTTING EDGE TECHNOLOGY
Air Sealing Professionals are the first to bring this cutting edge technology to Canadian homebuilders. They are an authorized dealer of AeroBarrier, a proprietary latex based sealant with no off-gassing and a low VOC. Completely safe for the home, it meets the strictest certification requirements because of it's additional use in schools and healthcare facilities. AeroBarrier is a GREENGAURD Certified product.
Developed and researched over four years, this breakthrough envelope sealing technology is an ideal application for single family and multi-family dwellings.
THE PROCESS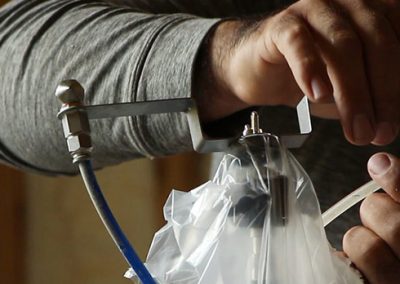 Typically applied after the first drywall compound, the sealing process only takes a couple of hours from start to finish. Using a blower door, the AeroBarrier system derives air leakage (ACH) readings in real-time allowing Air Sealing Professionals to control the entire process and hit the desired target.
AeroBarrier seals holes as large as ½", and as tiny as a human hair. Aerosol sealing is extremely effective at sealing narrow gaps and extremely small holes that are typically not cost-effective or are missed during manual sealing. Buildings using this technology have reduced unit leakage by 66%. In most cases, Air Sealing Professionals are able to get builders air tightness ACH50 as low as <0.4.
Mandalay Homes who uses AeroBarrier on each and every home they build knows the importance of always testing and evaluating the latest in advanced building science. Have a look at this case study: Zero Energy Ready Homes.
Want to learn more about AeroBarrier? Watch this video for an overview of what to expect:
THE PROFESSIONALS
The team at Air Sealing Professionals are made up of building industry experts with decades of experience and properly trained, qualified installers.
They are ready to work closely with homebuilders delivering measured, consistent and guaranteed results to ensure standards for envelope air tightness are met. Find out more by visiting www.airsealingpros.ca or give them a call at 519-489-2541 to schedule a demonstration in one of your homes.